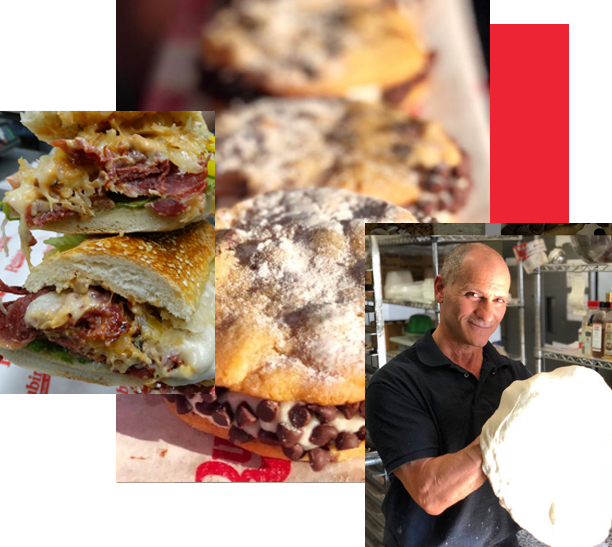 Rubino's Story
In June of 1995 Mark Vinci opened Rubinos in the village of Webster after a childhood of influence from Peter Rubino. Mr. Rubino believed in high quality Italian products and hard work. Mark followed suit and opened his first store at 24 East Main Street.
Lunchtime customers would line up outside the small store for sandwiches on fresh baked bread.
17 years later Mark ventured in a partnership with OTB and moved to a bigger store.
In 2012 Rubinos transformed into a bar/restaurant at 42 Main Street. Loyal customers and new customers continued to visit over 5 years.
In 2017 Mark decided to return to his roots and acquired 37 Main Street. He went back to being an old fashioned Italian delicatessen. This store is our favorite location yet. There is plenty of seating and windows that look on to beautiful Main Street.
We Create Flavour
Rubinos continues to grow after 25 years in the village of Webster. It is due to our loyal customers and continued support.
Many days Mark can be found in the restaurant either baking fresh bread or chatting with customers. Stop in, say hello, and taste the truly fresh bread that has been a success for many years in the village.