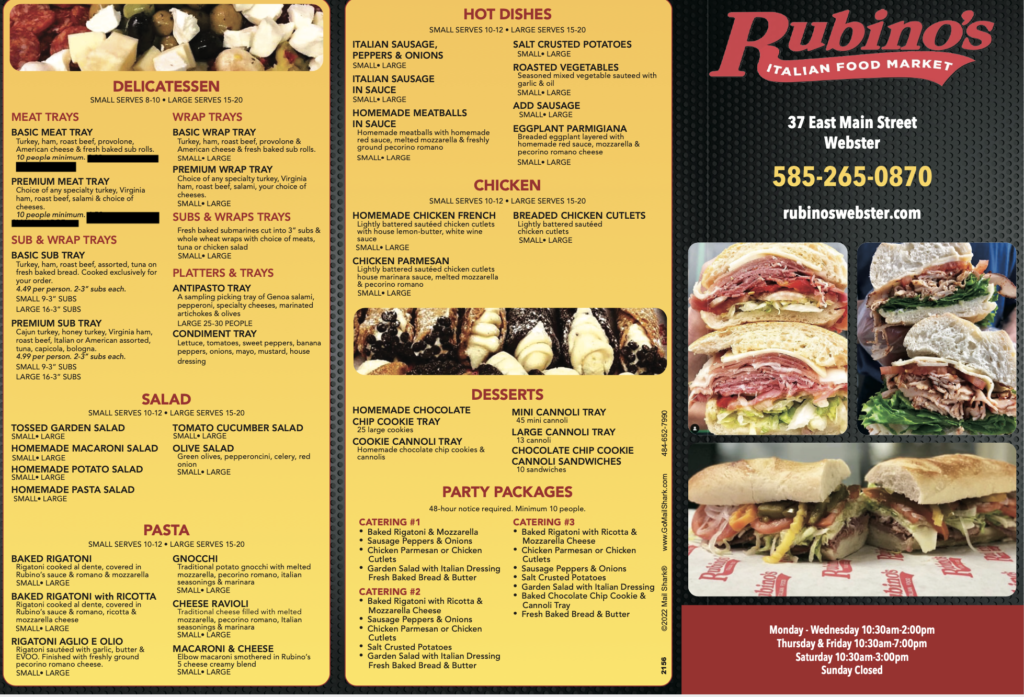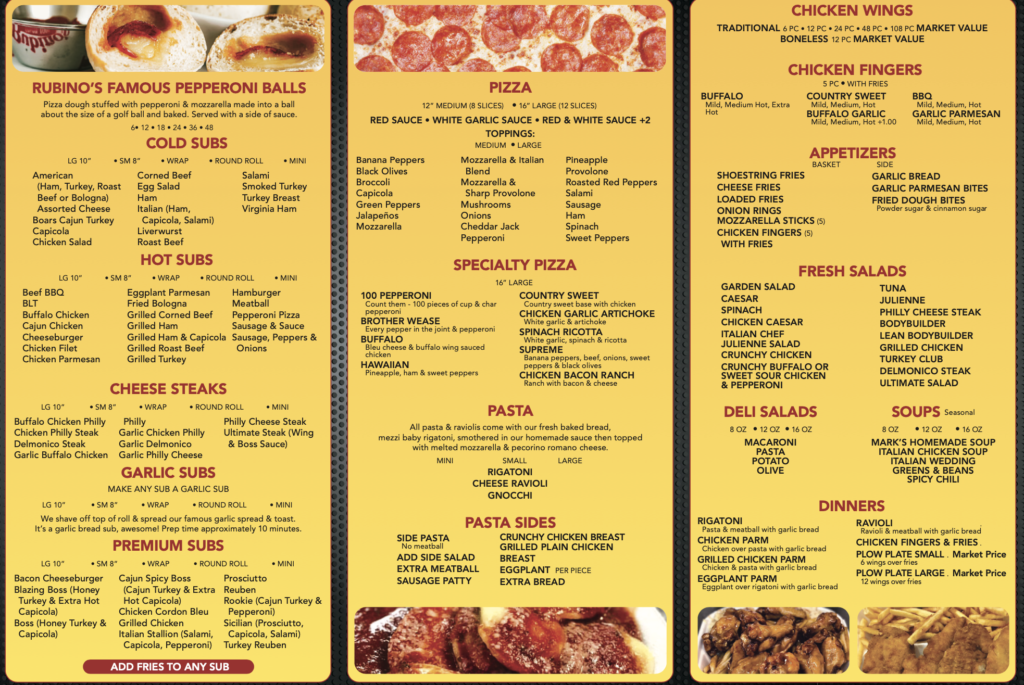 "If you have a

food allergy, please notify us."
FOOD ALLERGY
NOTICE PLEASE BE ADVISED THAT FOOD PREPARED HERE MAY
CONTAIN THESE INGREDIENTS: MILK, EGGS, WHEAT, SOYBEAN, PEANUTS,
TREE NUTS, FISH AND SHELLFISH

Pepperoni Balls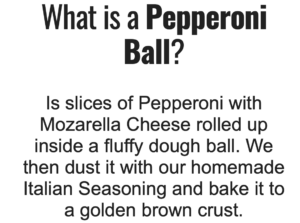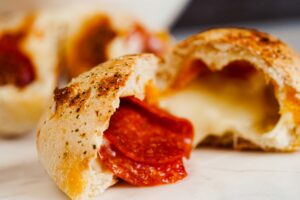 Cold Subs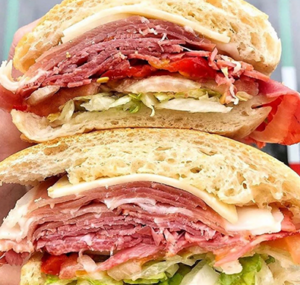 Ham
Virginia Ham
Extra Hot Ham
Trukey Breast
Smoked Turkey
Honey Smoked Turkey
Oven Roasted Turkey
Cajun Turkey
Italian -Ham-Capi-Salami
Amer. Ham-Turkey-Bol.
or Bologna
Assorted Cheese
Roast Beef
Corned Beef
Salami
Capicola
Extra Hot Capicola
Liverwurst
Chicken Salad
Egg Salad
Tuna
Turkey & Ham
Premium Subs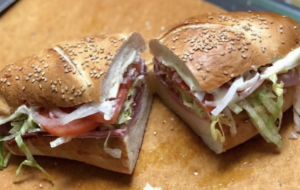 Prosciutto
Grilled Chicken
Boss – Honey Turkey + Capicola
Rookie – Cajun Turkey + Pepperoni
Delmonico Steak
Bacon Cheeseburger
Italian Stallion- Salami+Capi+Pepperoni
Ultimate Steak-Wing-Boss Sauce
Reuben
Turkey Reuben
Chicken Cor Don Blu
Cajun Spicy Boss – Cajun Turkey + X Hot Capi
Sicilian – Prosciutto + Capi + Salami
Blazing Boss – Honey Turkey + X Hot Capi
Hot Subs

Homemade Meatball
Fried Bologna
Buffalo Chicken
Chicken Parmesan
Crunchy Chicken Fillet
Eggplant Parmesan
Hamburger
Cheeseburger
BLT
Grilled Ham
Grilled Corned Beef
Grilled Corned Beef
Grilled Turkey
Grilled Roast Beef
Grilled Ham & Capi
Shaved Steak
Beef BBQ
Sausage Pep & Onion
Sausage & Sauce
Cajun Chicken Filet
Pepperoni Pizza
Garlic Subs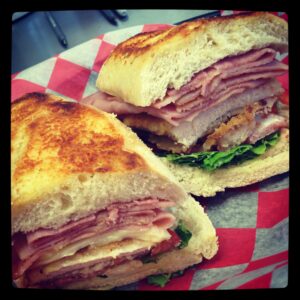 We shave off top of roll and spread our famous garlic spread & toast. It's Garlic Bread Sub, Awesome!
Prosciutto
Grilled Chicken
Boss – Honey Turkey + Capicola
Rookie – Cajun Turkey + Pepperoni
Delmonico Steak
Bacon Cheeseburger
Italian Stallion- Salami+Capi+Pepperoni
Ultimate Steak-Wing-Boss Sauce
Reuben
Turkey Reuben
Chicken Cor Don Blu
Prosciutto
Grilled Chicken
Boss – Honey Turkey + Capicola
Rookie – Cajun Turkey + Pepperoni
Delmonico Steak
Bacon Cheeseburger
Italian Stallion- Salami+Capi+Pepperoni
Ultimate Steak-Wing-Boss Sauce
Reuben
Turkey Reuben
Chicken Cor Don Blu
MAKE ANY SUB A GARLIC SUB
Cheese Steaks Subs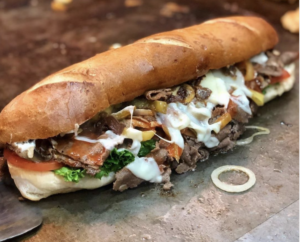 Philly Cheese Steak
Delmonico Steak
Buffalo Chicken Philly
Chicken Philly Steak
Garlic Philly Cheese
Garlic Chicken Philly
Garlic Buff Chix Phily
Garlic Delmonico
Chicken Subs

Crunchy Chiken-Buffalo Chicken
Country Sweet Chicken
Grilled Chicken-Grilled Buffalo
Grilled Chicken-Grilled Buffalo
Grilled Country Sweet
Buffalo Chicken Philly-Garlic Buff Chix Philly
Veggie Subs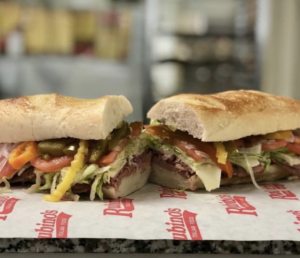 Basic Veggie – Spinach Veggie


Grilled Veggie – Gr Sw or Ban Pep, onions, muschrooms
Ceasar Veggie – Romaine Lettuce, mushrooms & onions
Greek Veggie – Romaine Lettuce, tom, cakes, feta cheese, red onions
Box Lunch
Turn any Sub into a BOX LUNCH for $3.00 extra.
1 side of pasta, mac or pot or olive salad & bag of chips.
Deli Salads
Rubino's famous homemade salads!
Side salad $1.50 with ANY SUB PURCHASE
All salads above + Olive Salad are $5.99 lb
Fresh Salads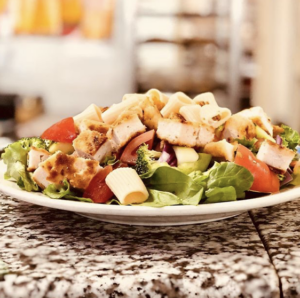 Garden Salad – Caesar – Spinach
Chicken Caesar – Italian Chef – Julienne Salad – Crunchy Chicken – Crunchy Buffalo or Sweet Sour – Chicken & Pepperoni – Tuna – Julienne
Philly Cheese Stake – Bodybuilder – Lean Bodybuilder – Grilled Chicken – Turkey Club – Delmonico Steak Salad – Ultimate Salad
Homemade Soups
Italian Chicken – Wedding – Greens & Beans
8oz soup $1.50 with ANY SUB PURCHASE
Chili -8oz soup $1.75 with ANY SUB PURCHASE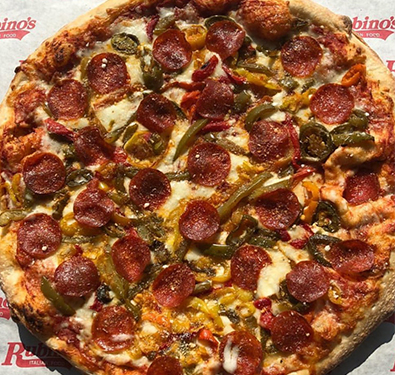 Natural ingredients and tasty food
Some trendy and popular courses offerd
Pizza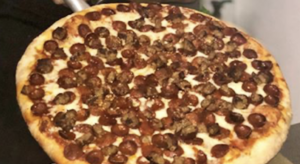 Try our zesty homemade pizza sauce with fresh tomatoes with sautéed onions & garlic with fresh basil
Speciality Pizzas
100 Pepperoni – Count them 100 pc of Cup Char Pepperoni
Brother Wease – Red-Garlic Sauce-Italian blend and mozzarella cheese, Sweet Peppers, Banana Peppers, Jalepanos, Cherry Peppers, Roasted Red Peppers, Red and Green Bell Peppers, Cup and Char Pepperoni with Everything Spiced.
​Buffalo – Blue Cheese & Buffalo Wing Sauced Chick
Hawaiian – Pineapple – Ham – Sweet Peppers
​Country Sweet – C Sw base with Chicken
Chicken Garlic Artichoke – White garlic & Art
Spinach Ricotta – White garlic – Spinach – Ricotta
Veggie – Pick 4 of your favorite Veggies
Supreme – Ban Pep – Beef – Onion – Sw Pep – Bl Olives
​Chicken Bacon Ranch – Ranch with Bacon & Chick
Chicken Wings
Buffalo~Mild-Med-Hot-EXTRA HOT
Country Sweet~Mild-Med-Hot
Garlic Parmesan~Mild-Med-Hot
Buffalo Garlic~Mild-Med-Hot $1.00
BBQ~Mild-Med-Hot